What is Evanjafrica?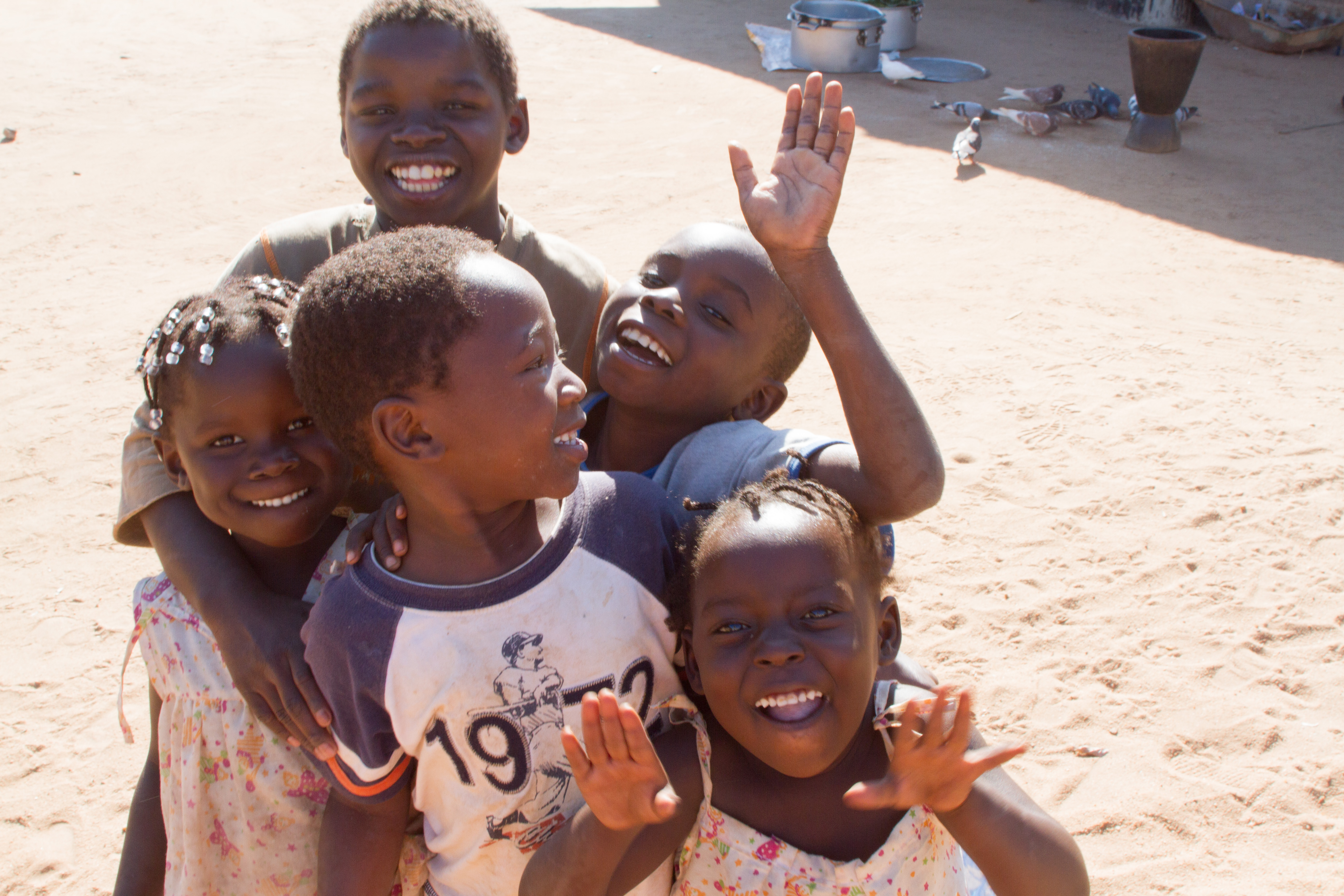 Evanjáfrica is a non-profit 501 (C)(3) Christian ministry operating in Mozambique. It was started and is run by local Mozambicans, and is supported by families, friends, and churches around the world. Our four main areas of focus are orphanages, evangelism, education, and community development. Our base sits in the middle of our main orphanage in Nampula, Mozambique, where we run programs to reach out to local communities.
Our Mission: 
Evanjáfrica is an African-founded Christian ministry that fights spiritual and material poverty in Mozambique.
Our Vision:
To raise a new generation of godly leaders who will change their nation through the power of the gospel and the ability to empower future generations for change.
Statement of faith
The inspiration, sufficiency and inerrancy of the Scriptures (II Timothy 3:16, II Peter 1:20).

God is the Creator of all things visible and invisible. The virgin birth of God's son Jesus Christ (Genesis 1, Acts 17:24, Romans 1:3, 4, Galatians 4: 4).

Salvation is a gift from God acquired by grace alone as we believe in Jesus Christ as our personal Savior and Lord.  Apart from Jesus there is no salvation (Ephesians 2:8, 9; John 3:16; Romans 10:9, 10; John 1:12; Acts 4:12).

God heals and delivers the oppressed, using His church as He has in the past (Hebrews 13:18; Matthew 28:16-20; Mark 16:15-18; Matthew 10:1).

In the Second Coming of Jesus Christ, the final judgment, the resurrection of the dead. eternal reward for the just and eternal damnation for the unjust  (Revelation 22:12; Mark 13:24-27, Matthew 5:17, 22; 2 Cor.5:10).
History
Evanjáfrica was founded by Victor Carlos who was born and grew up in Nampula, Mozambique during the 16-year civil war that destroyed the country. As a child Victor watched his parents, church planters, survive numerous trips into the most dangerous areas of the country. He became a Christian while a teenager and started doing evangelism in the streets of Nampula.
Victor taught himself English with a children's book that showed simple pictures and sentences. He then became a translator and tutor. In 2000 Victor traveled to the U.S. through Teen Missions to represent Mozambique as part of an international evangelistic team. He spent 16 months preaching in churches, prisons and schools across the U.S.
At this time Victor felt God calling him to return to Africa. While in South Carolina he met Michele Bryngelson. Michele felt called to missions in Africa as a young girl, but life had taken her in a different direction. Twenty-five years later and with 7 children of her own, Michele and her husband began to support and encourage Victor.
In 2001 Victor went back to Mozambique to spread the gospel and disciple those who became believers. This gave rise to a group of young people dedicated to God's work. Soon they were walking to nearby villages, showing the Jesus film and giving testimonies, and Victor named the ministry Evanjáfrica.
In the villages they visited, Victor and his team found many children living in terrible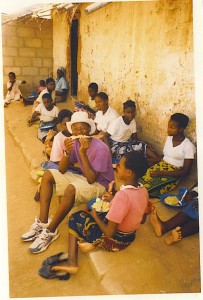 situations because their parents had died. He began teaching them about Jesus, feeding them at his parents' house, and gathering donations to pay for school supplies and registration fees. But he soon found that many adults who were supposed to be sheltering these kids were taking everything they were given, practicing witchcraft with them, and forcing them to work as servants in their houses instead of going to school.
Victor realized that the most vulnerable children actually needed a safe place to live if they were going to have any chance for a future outside of poverty and oppression. In 2003 Evanjáfrica was able to get a piece of land on the outskirts of Nampula City. Local friends from different churches came together to build the first houses in the orphanage out of bamboo, mud, and tin, and soon over 50 children had moved in!
Victor attended Greenville Presbyterian Theological Seminary and Holmes Bible College. In 2007 he married Christina, a teacher from Seattle who shares his love for God, kids, and Africa. Victor and Christina live in the middle of the orphanage with their three children. They oversee the various areas of ministry as Evanjáfrica continues to develop and expand.
Founder's Prayer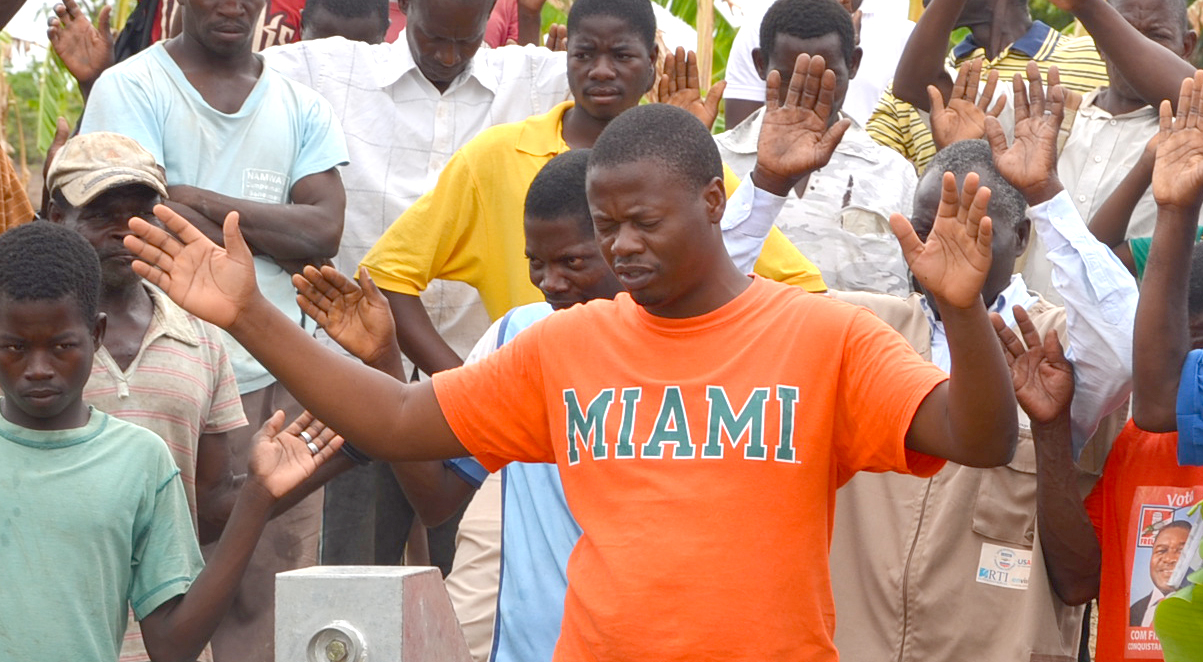 My God, my Father! Thank you for calling me. Many are smarter and more prudent, but you took me. Sometimes I wonder, why me? I have received a call to this noble work. Though I may be an insignificant and weak creature in the eyes of men, I believe that I am your vessel. If anything I am able to do impresses another, it is only because of you. I know that it is your spirit that speaks and works through me. I seek you day and night, abstaining from bread and water. I look for ways to be closer to you, in order to get a little of you, so that I may be contagious to my neighbors and those around me.
I pour my soul and sweat as rivers of water on this hard soil. Sometimes I doubt that the seeds are penetrating deep or whether they will spring up fruit. God look at my tears from many years. They have become rivers watering the seeds I lay on this hard soil. I am asking you not to let them wither but to let them grow.
God I know you are hearing me. I know you will grant my petition, honor my efforts, and allow me to reap the fruits of my obedience to you. God make this place a city of refuge. Let the spiritually dead enter these gates and come out full of life. Fill the granaries of our land with bread and bring all the children with starving bellies to eat from here. Let the promises of your word be fulfilled through this place and let them glorify your name.
Let the weak find their strength. Wipe the tears and heal the deep wounds of their hearts and souls. Lord look at the innocent boys and girls, the ones who you allowed to be parentless and hungry, fending for themselves and swallowing the sorrow and pain that replaced mothers and fathers. God I want to see the rejected accepted, the voiceless to be heard, the discarded to become the most attractive, and the slaves made rich, so that they may fill their tables and invite their oppressors to dine with them.
God I want to see the rejected accepted, the voiceless to be heard, the discarded to become the most attractive, and the slaves made rich, so that they may fill their tables and invite their oppressors to dine with them.
From this ground, my Lord and God, bring forth preachers of your goodness, physicians, lawmakers, leaders, and Godly wives and husbands. Raise up successful business people, teachers, and architects of Africa's future economy. Lord strengthen me and strengthen your house. I am aware that winds will come from the north, south, east, and west. But Father, let the foundation of your house never be shaken.
This house will stand strong on solid rock. This house will never change the commitment of its vision and mission to you alone. God, if you ever stop being glorified on this land, you can take all you have built away from us. Father have mercy on every generation that will walk on this soil. Never stop the love and grace you gave in my weak, dark, and most unworthy moments. As Jesus Christ inherits Your Kingdom, in every generation allow one from my seed to sit on the seat that I am seated on in this work. Please Father, take care of me as I care for others. Thank You Lord for taking your time to listen to me. I ask all these things in Jesus name, let it be so.
Victor Alberto Carlos
Our Staff
Board of Directors
Contact
Email  victor @ evanjafrica . org